Visiting update 5th July 2021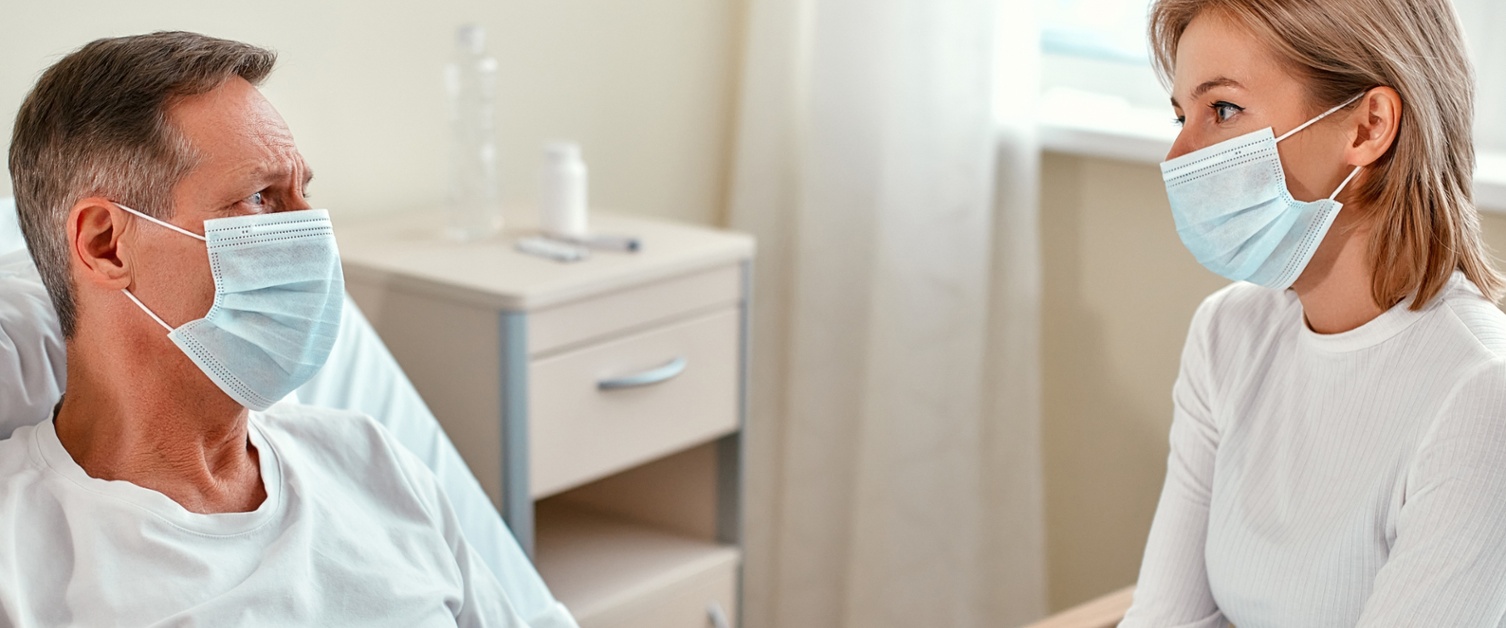 Welcome back - we've missed you
Covid-19 visiting update: 5th of July 2021
In line with new national guidance, Swansea Bay University Health Board is taking a risk-based approach to the re-introduction of hospital visiting.
While we understand how beneficial visiting is for patients, our overall policy remains 'visiting with a purpose' by appointment only, rather than allowing casual visiting. This is because the virus has not gone away, the new variants are more infectious, and we need to protect vulnerable inpatients.
Due to the complexity of our services we are adopting a phased approach around the possibility of bringing in LFD testing to support Covid safety.
We need to take into account the different requirements and risks for different services when considering LFD testing; e.g. maternity, neonatology, paediatrics, where restricted and managed visiting already occurs, as well as the more general hospital wards.
We are currently developing agreed protocols for specific services, bearing in mind that these plans will need to be reviewed regularly if Covid prevalence rates increase and if further guidance is received from Welsh Government.
Updates will be published on our website and social media as they become available.
---
With levels of Covid-19 infections now reducing in the Swansea and Neath Port Talbot communities, we are delighted to begin relaxing visiting restrictions at our sites. We know how much visiting means to you, and how much patients look forward to seeing family and friends, and thank you for your patience over these last few months.
However, to safeguard patients, we are re-introducing visiting carefully and gradually, to ensure that infection risks are kept to the minimum. As we introduce each new stage, we will keep a close eye on how well it works before deciding on the next easing of restrictions.
We ask that you limit your visits to one per week for now, until we are confident that it is safe to relax the restrictions further.
Please be aware that at present we are unable to relax visiting restrictions at Morriston Hospital, because of a number ongoing Covid-19 infections on some wards. But we are reviewing this regularly, and as soon as it is safe to do so, will allow more visiting at Morriston.
However, Ty Olwen, situated within the Morriston Hospital site, will follow the new visiting rules below. The team within will continue to work closely with relatives around visiting.
Routine ward visiting rules are outlined below. Please note separate information for details about visiting patients who are receiving last days of life care, as well as visiting neonatal, maternity, critical care and mental health and learning disability patients.
---
New visiting rules
Visiting is strictly by appointment only. However, please do not go straight to the ward. You must register first upon arrival. When you book your appointment you will be given further details about where to go.
Routine visiting is only permitted for patients who have either been in hospital for a minimum of three weeks, or who are expected to be in hospital for several weeks because of their illness, injury or personal circumstances. Virtual visiting is encouraged for patients who are with us for a shorter time.
Visiting is limited to the same one visitor/family member. However, if they have mobility issues or other difficulties attending independently, they can be accompanied by a carer.
Visiting hours are 12 noon to 5pm only.
No Covid-19 testing is required. However visitors must display no signs or symptoms of Covid-19 and be fit and well generally.
Visitors must have no contact with a positive case of Covid-19 in the last 10 days, or any household member displaying any symptoms associated with Covid-19.
Social distancing should be maintained at all times, and physical contact avoided.
Face masks and any other appropriate protective equipment must be worn – ward staff will advise as necessary.
Visitors must follow strict hand hygiene by washing their hands or using alcohol gel before, after and during visiting.
Where possible, consider visiting (by arrangement with staff) at an outside space at the hospital, as infection risks are lower.
Singleton Hospital:
Wards now open to visiting are:
Wards 3, 4, 6, 8, 9 Medicine
Ward 12, Oncology
Neath Port Talbot Hospital:
Wards now open to visiting are:
Medical Wards C,D,E, and Neuro-rehabilitation
You can book a visiting appointment via our dedicated Family Liaison Teams. Telephone lines are open between 9am and 12noon Monday to Friday
Neath Port Talbot Hospital: 01639 862335 extension 42335
Singleton Hospital: 01792 957552 extension 39552
By email:
We also have a dedicated email address for Singleton and Neath Port Talbot hospital visiting if you prefer to contact us via email: SBU.NPTandSingletonVisitingHelpDesk@Wales.NHS.UK
Gorseinon Hospital:
Please ring the hospital directly to arrange a visit: 01792 704184 or 01792 704180
Visiting patients receiving last days of life care
Visiting for these patients has not changed. As before, please discuss visiting arrangements directly with the ward.
Visiting patients receiving critical care services
Visiting for these patients has not changed. As before, please discuss visiting arrangements directly with staff in our critical care department.
Please click here for guidance about physical (social) distancing and what to expect when you visit.
Please go here for information about Welsh Government guidance over visiting
Refreshments
Please avoid using our canteens at present. There are vending machines available on our sites if you need refreshments.
Please note that SBUHB supports a zero tolerance stance for any abusive behaviour towards staff due to variances in visiting guidance for different patient groups.
Smoking
Please note that since 1st March 2021 it is now illegal to smoke in the grounds of our hospital sites.