Holidaymaker/visitor?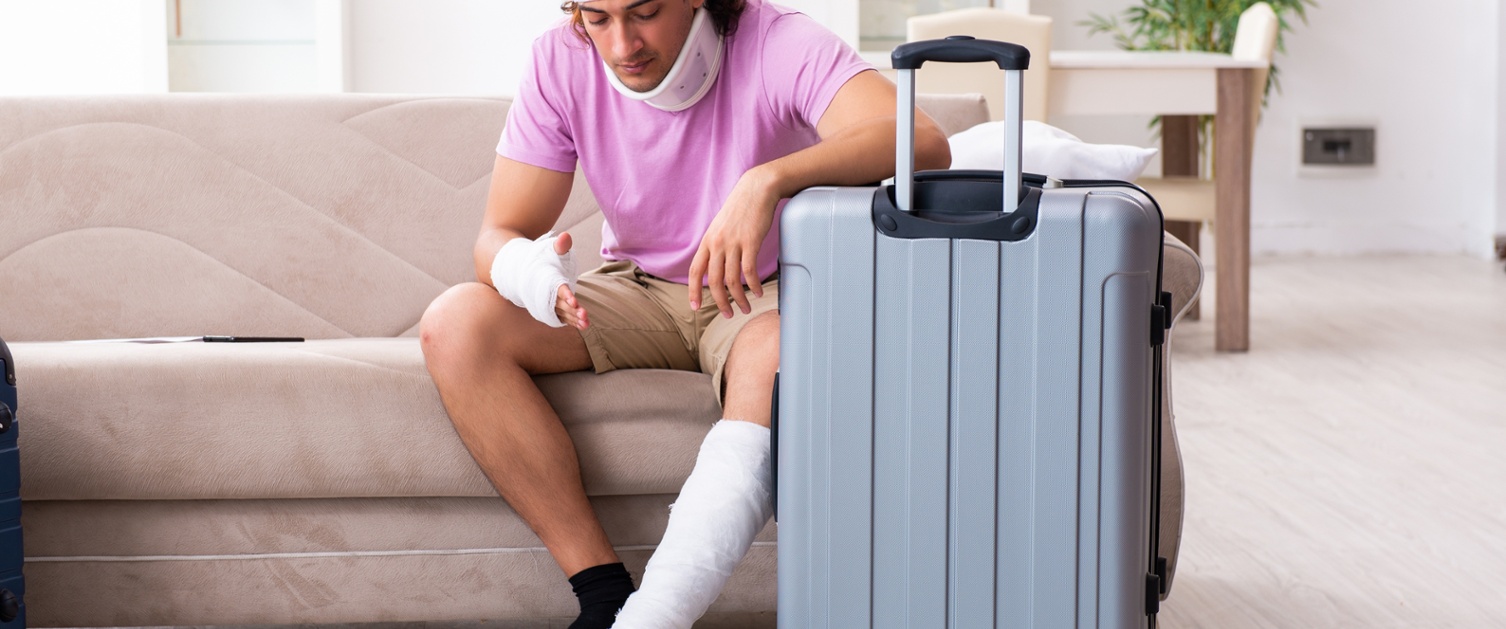 Are you feeling unwell but your problem is not a medical emergency?
You can go here to use visit the NHS 111 Wales online symptom checker or call the 111 whilst in Swansea or Neath Port Talbot. 111 is available 24/7 and you can use it for urgent advice on what services to access or how to manage your illness or condition. This includes urgent dental advice, where you will be triaged over the telephone by a dental nurse. You can also access urgent Primary Care Out of Hours services via NHS 111 Wales.
When you first call NHS 111 Wales, you will speak to a trained call handler who may be able to deal with your issue. If the call handler determines you need to speak with a clinical advisor, you will be called back as soon as one becomes available. The clinical advisor will offer advice on your health issue and may direct you to an alternative healthcare service if needed.
Tip - turn off the internet call option if using a smartphone to ring, and use your service provider instead. This will ensure you are connected to the local NHS 111 Wales service and not one out of area.
Please see below for a list of alternative Primary Care services that you may be directed to by NHS 111 Wales:
Does your health issue require a routine appointment?
Access: Via your usual healthcare provider/GP Practice upon return home.
All routine presentations requiring a GP should be directed to your own doctor when you return from your holidays. If you feel your routine issue has worsened and now needs urgent attention, please see the list of options below.
Is your health issue associated with a common ailment?
Access: Visit a pharmacy, opening hours vary.
A common ailment is a self-limiting or uncomplicated condition. In Swansea Bay we offer the Common Ailments Scheme which allows pharmacists to assess and treat up to 26 common ailments free of charge. This service is available in all 92 community pharmacies across Swansea and Neath Port Talbot. Common ailments include conjunctivitis, back pain, sore throat, indigestion, diarrhoea, teething and colic. Go here to get the pharmacies details.
Does your health issue require a GP appointment?
Access: Monday to Friday 0800 – 1830.
If your health issue is not an emergency and does not fall within the remit of common ailments or urgent care, you may need on-the-day help from a healthcare professional within General Practice. This includes GPs and practice nurses. To access General Practice services whilst on holiday you will need to complete a temporary registration with a local GP Practice. There are 49 GP Practices across Swansea and Neath Port Talbot. Go here to find a list of practices. Please note your call will usually be triaged by a health professional and a decision will be made as to the best service to access for your presenting complaint. You may be offered a call-back by a GP or nurse, asked to attend a surgery for a face-to-face appointment or be re-directed to another service such as an Urgent Primary Care Centre, Minor Injuries Unit or the Emergency Department.
Do you need to seek urgent Primary Care services out of hours?
Access: Monday to Friday 1830 – 0800, Saturday and Sunday 24 hour access.
If your non-emergency health issue requires contact with a health professional out of hours the NHS 111 Wales team will book you a call back with a clinician. The clinician may be able to assess and treat over the telephone or they may request a face-to-face appointment at a local Urgent Primary Care Centre.
Do you have a minor injury?
Our Minor Injury Unit is based at Neath Port Talbot Hospital, Baglan Way, Port Talbot, SA12 7BX. It is open seven days a week, from 7.30am to 11pm. Contact number: 01639 862160
The Minor Injury Unit treats children over the age of one, and adults. Please note that it treats a range of injuries, including fractures, cuts, stings and burns, but cannot treat medical conditions.
Please go here for more details about the Minor Injury Unit
For all health emergencies ring 999