Avoiding Injuries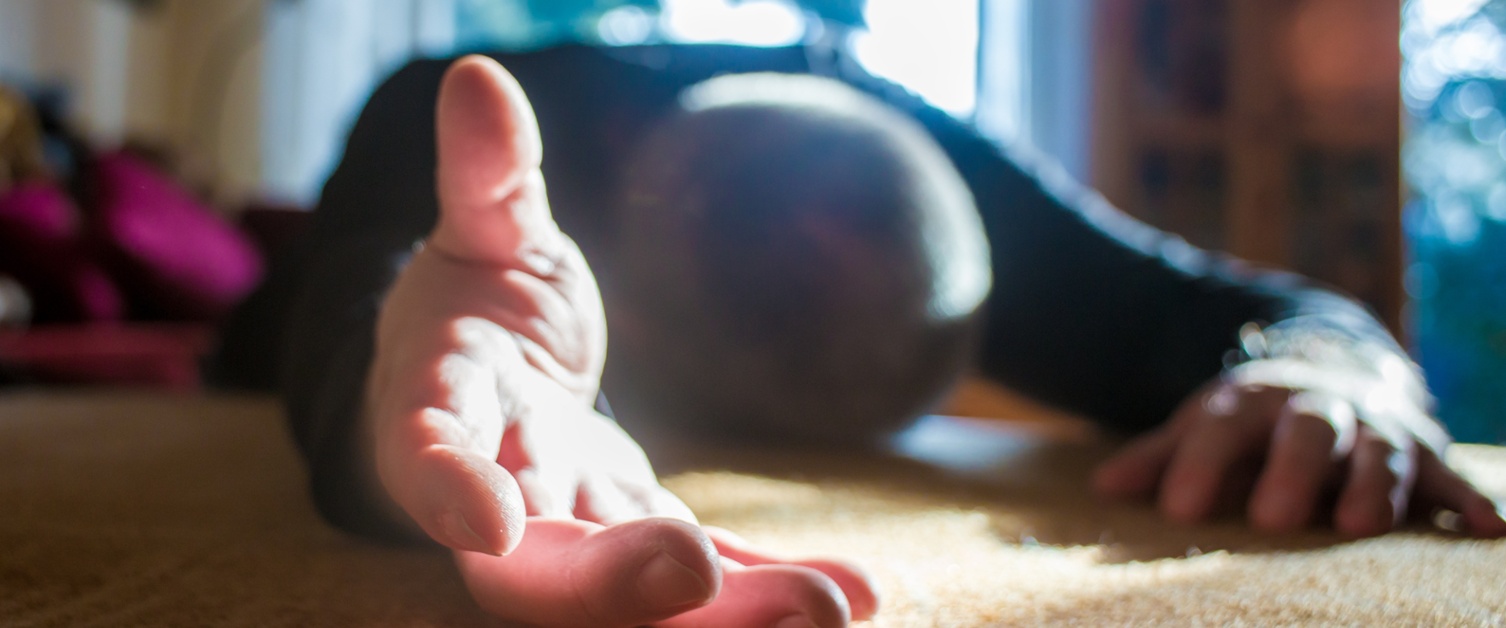 Every year hundreds of thousands of older people in Wales suffer falls, and unfortunately some really hurt themselves.
While some falls can result in a physical injury, for many the implications can often be much wider as it can affect their confidence.
Preventing a fall at home
There are a number of everyday items or common activities which have the potential to lead to a fall at home.
Trailing wires, loose rugs and blankets draped over furniture are just some of the risks.
But there are many steps you can take to help reduce the chances of a fall, including:
Reducing cluttered areas, particularly in narrow walkways on or stairs
Ensuring the room is bright and fully lit when doing tasks
Getting rid of unnecessary rugs and not having loose rugs on shiny surfaces
Attending to threadbare carpets
Tidying trailing wires
Using strategically placed side tables to avoid unnecessary bending and reaching for items
Wearing secure and enclosed slippers, ideally with Velcro fastening
Wearing sensible dressing gowns or making sure their belts are tied
Being mindful of long skirts or trousers trailing on the floor
Checking to see if additional rails are needed around stairs or toilets
Ensuring chair and toilet heights are appropriate.
Preventing a fall during cold weather
The winter months can bring plummeting temperatures, alongside ice, snow and falling leaves, which can all increase the risk of a fall.
As much as we would like to continue with our daily plans and activities as normal, it's important to be mindful of the weather conditions before venturing outside.
There are many steps we can take to reduce the chances of a fall during a cold snap, both around the house and whilst out and about.
Here are some tips to help reduce the risk of a fall outside:
Going out in the daytime to avoid frost as much as possible
Using handrails when out and about and avoid using ramps
Making sure you have enough food at home, such as bread and milk, so you don't have to go out in bad weather
Letting family and friends help with shopping
Making sure you're dressed for the cold weather, particularly with sensible footwear
If you're using blankets when sitting down at home, make sure they're put away before standing up
Keeping driveways and pathways as clear as possible
Being careful when getting in and out of a car as the ground may be slippery
Wearing gloves to keep your hands free in case you slip
Letting people know where you're going and when you'll be back or, where possible, going with somebody
Staying in contact with others via phone and online resources.
Making sure you have sensible footwear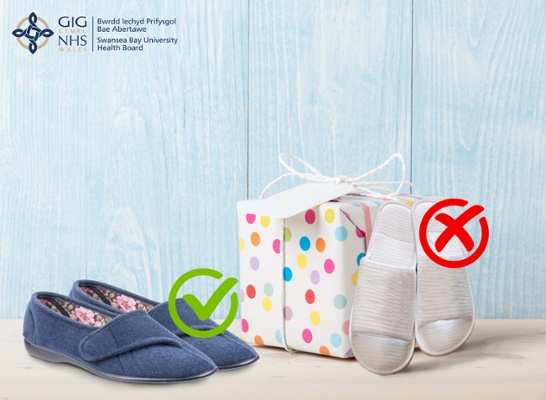 Slippers are often a popular gift for elderly loved ones but it's important to consider the style and fit of the pair you choose.
Footwear that is badly-fitted or loose can significantly increase the risk of a fall.
Choosing appropriate slippers that grip the foot well and have slip-resistant soles can help prevent the risk of a fall among older people.
Slippers that are backless, have open toes or a high heel should be avoided as they don't offer sufficient grip or support.
Old or worn slippers should be replaced, as well as enclosed slippers that have had their heels flattened down over time, as they don't provide suitable support.
Footwear with spongey soles also aren't a suitable option.
Online resources
Follow this link to access falls prevention information on the Age Cymru website.
Follow this link to find more tips about preventing falls on the Care & Repair Cymru website.
Follow this link to read more about preventing falls on the Age Connects Wales website.
Listen to advice about wearing sensible footwear
Listen to advice about falls prevention in our video