Visiting updates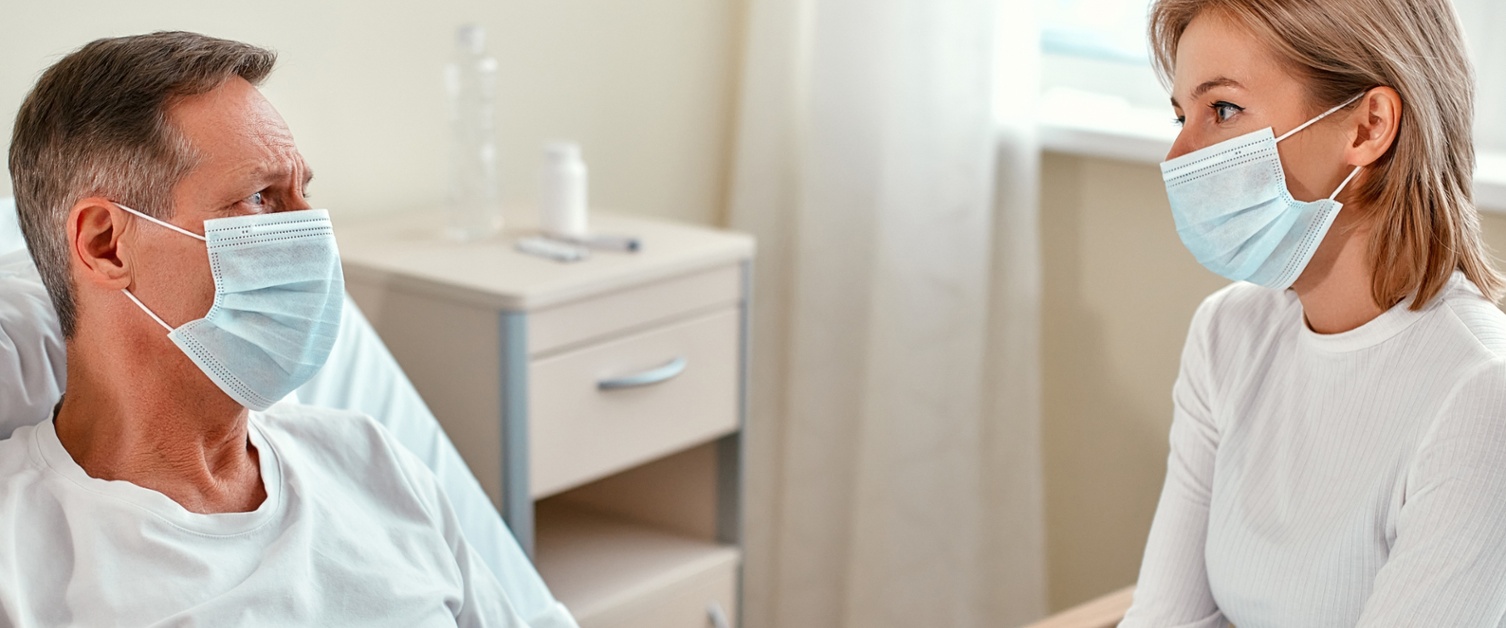 Covid-19 visiting update: June 2022
We are happy to announce that we are now able to begin relaxing visiting restrictions. We know visitors are important and benefit patients' health and wellbeing, but we also recognise that risks, do, unfortunately, remain to those that are vulnerable within our care. For this reason a phased reintroduction is planned.
The visiting details below mainly focus on acute hospital sites of Morriston, Singleton and Neath Port Talbot hospitals, and Gorseinon Hospital, in regard to adult services.
We also have nationally adopted visiting arrangements for Maternity Services and local arrangements for Neonatal and Paediatrics, and Mental Health and Learning Disabilities. Please click on the links below to see these.
Guidance on attendance at outpatients and diagnostic appointments have their own requirements, which are included with appointment letters.
It is still very important that all measures are taken to prevent the spread of infection within hospitals and with the support of staff, patients and visitors; we can reduce the risks by following the steps below.
Visiting will be accommodated for at least one hour per day (in the short term) across seven days per week.
A maximum of two visitors permitted at any one time
Visiting times will initially be between 1pm to 3pm and 6 pm to 8pm. Please contact the ward direct to notify your intention to visit so staff have an opportunity to manage the number of people within the environment.
We also ask that visitors remain patient and understanding to the needs of the clinical areas within the hospitals, as staff also need to re adjust to visitors present within wards and departments.
No one feeling unwell should visit
Visitors must wash or sanitise their hands with alcohol gel on entry and exit from the ward or department, plus wash their hands if they give patients any assistance during the visit. This is very important to support reduction in the spread of infection.
Circulation around the hospital site should still be limited to areas only needing to be accessed on that visit.
Face Coverings: Visitors may be asked to wear a surgical facemask when vising parts of the hospital site. This may be due to an area being a high-risk area or a patient with a suspected or confirmed COVID-19 or respiratory infection.
When face-to-face visits are not practical then virtual visits and phone calls can still be facilitated within the clinical areas.
Additional consideration to support visiting at end of life / last days of life
A compassionate approach is essential in balancing of close family members (including children) and others important to the dying person being able to spend time with them and say goodbye but with the need to still manage the infection risk to all. It may also be especially important to receive spiritual, emotional or religious support at this time. This can be provided by the health care Chaplin who is part of the multi-disciplinary team.
Visitors supporting patients
For carers and those individuals helping with rehabilitation, supporting hydration and feeding of patients and patients with confusion, the wards will agree an individual attendance plan with you.
Paediatrics
Two parents can now visit their child together on our paediatric wards between 1pm and 6pm.
Visiting guidance will be reviewed at regular intervals and updated on this webpage.
Smoking
Please note that since 1st March 2021 it is now illegal to smoke in the grounds of our hospital sites.