Maternity Services visiting update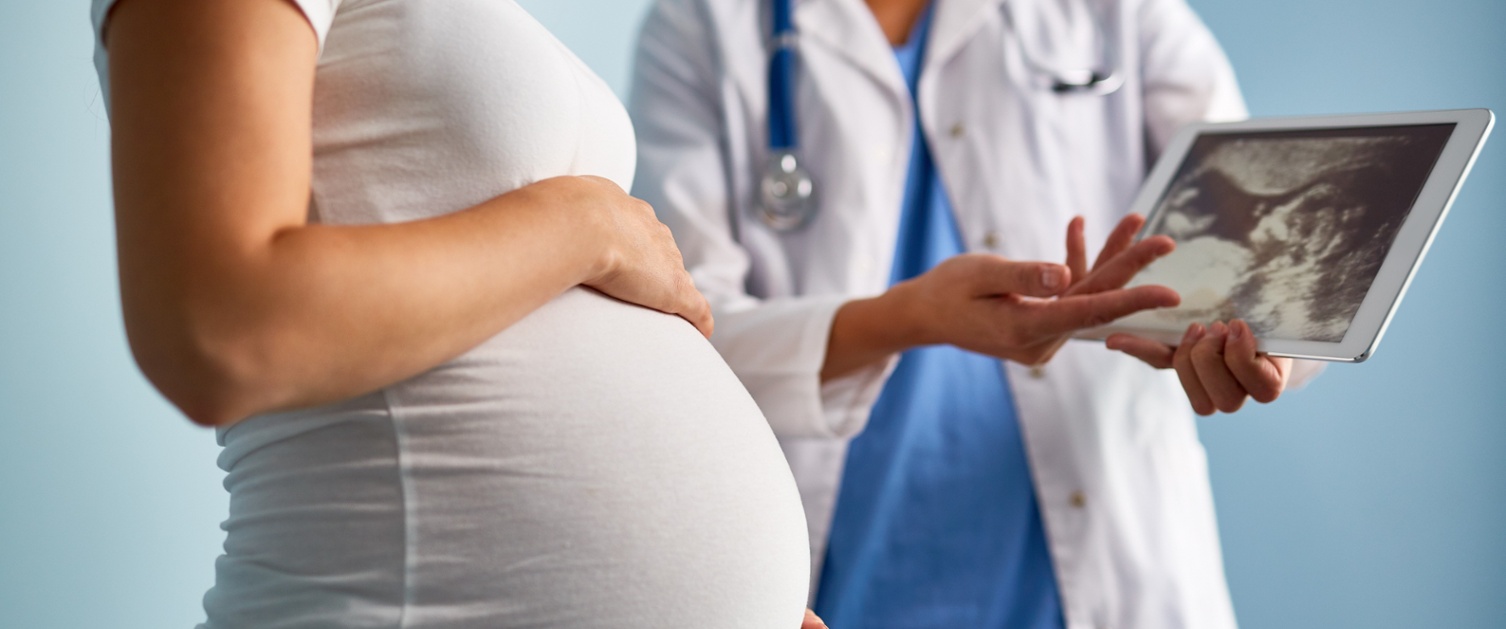 Updated May 2022
Welcome
We know that having a baby is a huge milestone in any couple's life, and that the partner of the woman giving birth has an essential role to play, before, during and after the baby is born.
For this reason we are able allow some visiting and accompanying of women to their scans and appointments.
However, we want to do this safely, so we are managing restrictions carefully and reviewing the situation regularly. Please be aware that restrictions are subject to being re-introduced – or eased further – according to the latest Covid-19 infection rates.
We regularly review the situation. We'll update this page and our social media accounts if it changes.
General rules around visiting
Women will be asked to name someone as their essential support partner. That means the person they want to be with them during examinations, labour, visiting, and other key times. The person could be their spouse or partner, or could be a relative like their mother or sister, or even a close friend. Once this partner is identified, that's the person who staff will know has permission to be with the woman during these times. Only one essential partner is allowed; however in the event that the individual is ill or isolating, a temporary essential support partner can be chosen.

The essential support partner will be screened for Covid-19 as they arrive at the hospital. They'll be asked questions to ensure they are not infectious and haven't been in contact with anyone who is.

Women and essential support partners must wear face coverings and any other protective equipment staff ask them to put on during a visit/test/scan.

Hand hygiene – washing hands or using alcohol gel – must be carried out before and after a visit

Essential support partners who have any symptoms of Covid-19, or have been in contact with anyone who has tested positive for Covid-19 must not visit. If this happens, the woman has the option to choose another (temporary) essential partner.

Children are not permitted into any of the wards or antenatal clinics.
Accompanying a mother-to-be for scans and tests
Fetal Medicine appointments:
The essential support partners can attend first appointments and decision making appointments
Antenatal Clinic
Essential support partners are able to attend the early pregnancy dating scan and the 20-week scan.

Essential support partners are able to attend all routine growth scans and routine antenatal appointments.
Antenatal Day Assessment Unit:
Women attending the Antenatal Day Assessment Unit will usually need to come on their own.
Antenatal Assessment Unit (AAU):
Women who attend to have their labour assessed can have their essential support partner with them.

If the woman isn't in active labour she can go home and await events. Women who feel they cannot cope at home may be able to remain in hospital. However their partner will have to leave the maternity unit.

The essential support partner can return once the woman is in established labour, and transferred to the birth environment (Labour ward or Midwifery led Unit).

Women who attend the AAU for reasons other than labour assessment will come on their own. Partners can remain outside the maternity unit and will be called by the maternity staff if there are complications.

In the rare event there is bad news, staff will discuss ongoing visiting with the woman and her essential support partner and this will be individualised to emotional need.
Women coming in for a planned procedure like a caesarean section or induction:
Both the woman and her essential support partner will have a pre-admission Covid-19 test and advice about isolating before coming in.

Where possible, the partner should isolate between visits to reduce the risk of infection

All pregnant or postnatal women admitted during an emergency admission to hospital will be tested for Covid-19.
Antenatal Ward visiting (Ward 19)
The named partner can visit daily if the woman is admitted to ward 19. Staggered visiting times range from 10am to 7.30pm according to where the woman's bed is in the unit. Visiting is strictly by appointment only and will usually be for a period of two hours. Please discuss visiting appointments with the ward staff.

In addition, visiting by a partner in a single room on Ward 19 is open between noon and 8pm. However the partner must be prepared to visit in one block of time, leaving the room only for toilet breaks. They cannot come and go during this time, so should bring food and drinks if they plan on staying for a while.
Labour Ward
The named partner can be present for the whole of the labour and the immediate postnatal period.
After the birth – the Postnatal and Transitional Care Ward (20)
Women can have their partner visit daily. Visiting hours are staggered between noon and 8pm, depending on where the woman is on the unit and will usually be for a period of two hours.

Partners can't leave the ward during the visit

Women in single rooms on the postnatal ward and TCU areas can have their partner with them 11.30am and 7.30pm. However the partner must visit in a single block of time and cannot come and go (other than toilet breaks.) So the partner should bring food and drink if they plan to be there for a while.
The Bay Birth Unit at Singleton Hospital
Women in the Bay Birth Unit may have their essential support partners present for all labour assessments and care during labour, birth and for the first few hours after birth. We would aim to safely support an early discharge straight home and community midwives will continue care as required.