SilverCloud - a free NHS Wales mental health online resource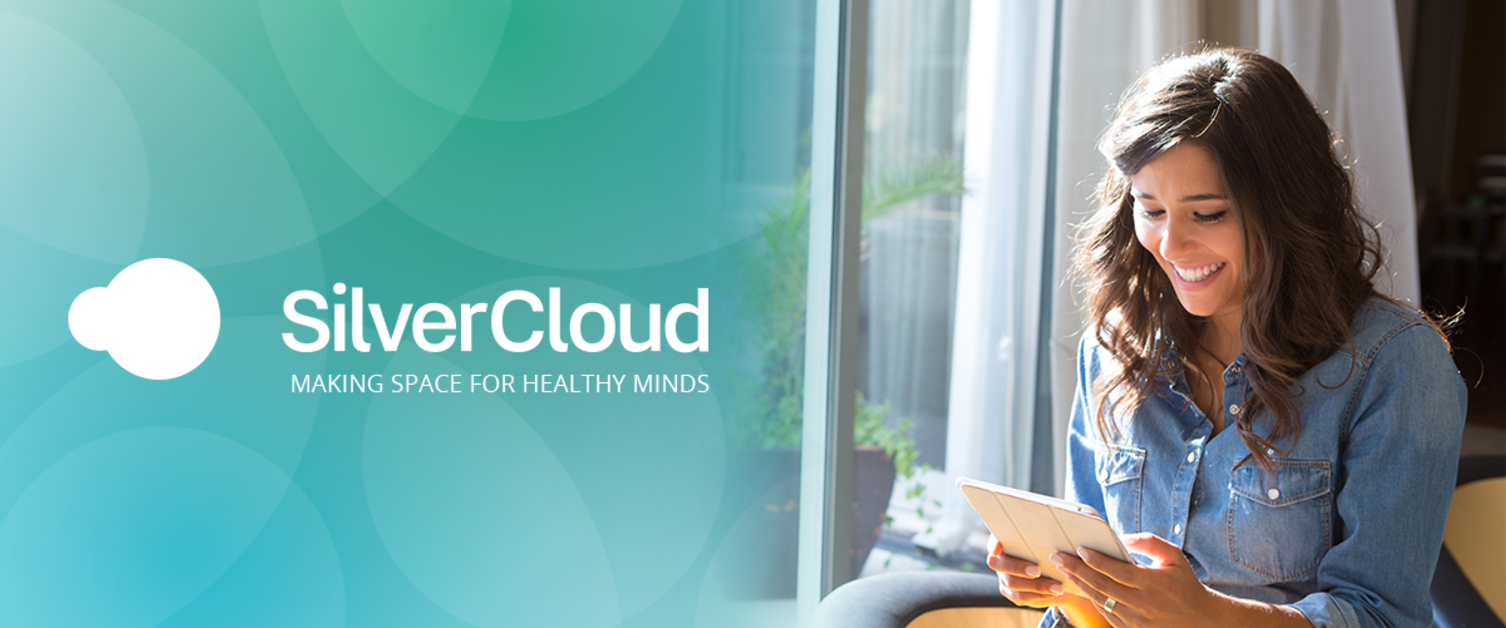 What is SilverCloud?
SilverCloud is an online space which offers a different range of programmes based on Cognitive Behavioural Therapy (CBT) to empower you to develop skills to manage your psychological wellbeing with more confidence, from the convenience of your own location and in your own time.
The programme is built up of around six to seven modules which you can complete at your own pace. You will receive fortnightly reviews remotely which will be scheduled with your Online CBT Coordinator to support you through the programme. The guided time frame for completion is 12 weeks, but you will have access to the platform for a total of 12 months from the date of registration. One of the main benefits of this programme is that you can dip in and out as much or as little as you feel is suitable. The programme is very easy to use, and the use of interactive tools makes your experience interesting and motivational.
Programme content
The nine main available programmes are:
Space from Anxiety and Depression
Space from Depression*
Space from Anxiety*
Space from Stress*
Space from Chronic Pain
Space from COPD
Space from Diabetes Wellbeing
Space from CHD
Space for Positive Body Image
* A student version of this programme is available for those in education experiencing symptoms of depression, anxiety or stress. The clinical content remains the same as the main programmes, however, the videos, case studies and activities are presented by a younger cohort and are based on student situations.
There are 9 additional topic-specific modules that can be accessed along with the main programme. Details of these are below:
Anger Management
Behavioural Experiments
Employment Support
Self Esteem and I
Relaxation
Sleep Difficulties
Communication and Relationships
Grief and Loss
Challenging Times
Accessibility
The programme is easily accessible and is compatible with any computer, tablet, iPad or smartphone, making it flexible for service users to use at locations they feel comfortable in, in their own time. There is also an app that can be downloaded on to any smart device.
How to be referred into the service
If you, or someone you know, is aged 16 years or above and would like to be referred into the service, this can be done in many ways:
GP
Local Primary Mental Health Support Services
Community Mental Health Teams
Long Term Conditions Team
Occupational Health
GPs or healthcare professionals can refer patients or staff members into the service by completing the Service User Referral Form which will then be sent to the Online CBT Coordinator. The Online CBT Coordinator would then register the Service User onto the system using their email address and monitor their progress throughout their time on the programme.
Self-referral into the service
We are delighted to launch our new self-referral function to our online CBT service, SilverCloud.
If you live in Wales or you are registered with a Welsh GP, are aged 16 years or above, and want access to an effective online CBT therapy without having to first have an appointment with your local GP or other health professional and think SilverCloud is suitable for you, visit the SilverCloud website at https://nhswales.silvercloudhealth.com/signup/
You will be asked to select one programme which would be most beneficial to you.
The five available programmes are:
Space from Depression and Anxiety
Space from Depression
Space from Anxiety
Space from Stress
Space from Covid-19
Upon successful completion of the self-assessment, you will be granted secure, immediate access to the online supported CBT programme. If your self-assessment results are not within the appropriate threshold for this service, a clinician from the team will be in contact with you in due course for a follow up phone call, as this service may not be the most beneficial for you.
The eight additional topic-specific modules, listed above, can be accessed by messaging the Online CBT Coordinator through the platform and requesting that these be unlocked.
Blended online CBT Service
If you, or someone you know, is aged 16 years or above and is interested in accessing Online CBT but feel that that receiving face to face reviews with a Blended Online CBT Practitioner, instead of remotely with the Online CBT Coordinator, would be more beneficial, then the blended function may be more appropriate for you. If you want more information on this service, please visit your GP.
Contact details
For more information on the Service, please contact:
01874 712428