Health board commits to Swansea Bay Healthy Travel Charter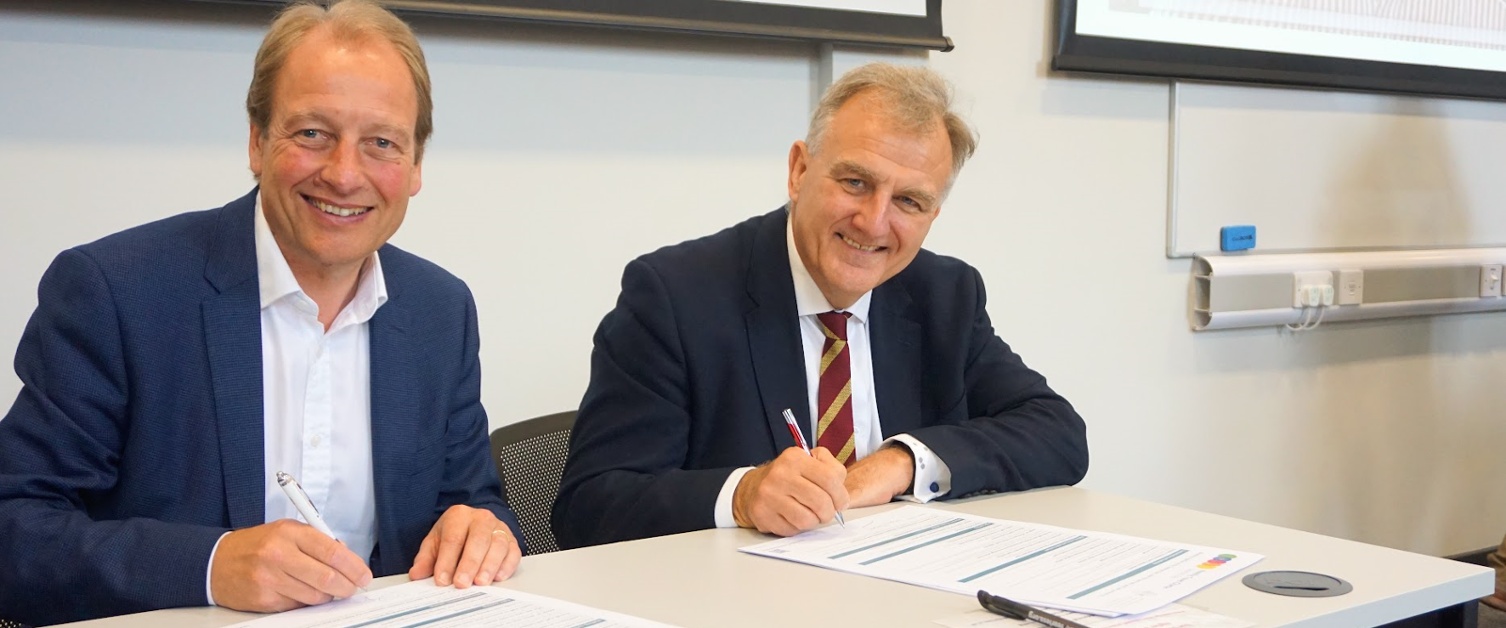 Swansea Bay University Health Board was among leading organisations from across the region to sign the Swansea Bay Healthy Travel Charter.
The health board is joined by the likes of hosts Swansea University, Natural Resources Wales, the Driver and Vehicle Licensing Agency (DVLA), University of Wales Trinity St David, Coastal Housing and Pobl in agreeing to help and encourage staff and visitors travel to their sites in a sustainable way.
Through 17 ambitious actions, the charter promotes walking, cycling, public transport and ultra-low emission vehicle use.
The actions include establishing a network of sustainable travel champions within each organisation, developing targeted communications campaigns for staff, offering and promoting the cycle to work scheme and promoting public transport discounts.
By working together, the organisations aim to increase the proportion of journeys made to and from workplaces which are sustainable.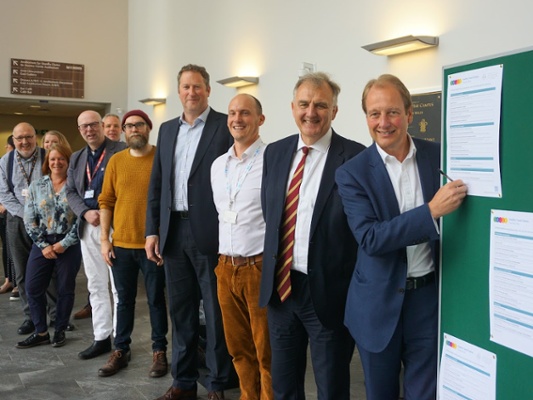 CEO Mark Hackett said: "Swansea Bay University Health Board is delighted to be one of the first signatories to the Swansea Bay Healthy Travel Charter.
"We know that getting people walking, cycling and taking public transport can significantly benefit the health of our residents, not only reducing the risk of cardiovascular disease and diabetes, but improving mental wellbeing too, and improving air quality for everyone.
"As part of NHS Wales we are also committed to rapidly reducing our carbon emissions to do our bit to address the climate emergency.
"We look forward to working with our partners to implement the commitments in the charter."
The public sector in Swansea employs over a third of working adults, over 42,000 people, so this commitment can have a significant positive impact on the environment as well as associated health benefits.
The launch of this charter comes as the evidence of the urgency needed to tackle climate change becomes stark.
The UN secretary general referred to the Intergovernmental Panel on Climate Change (IPCC)'s report in August 2021 as 'code red for humanity', and the co-chair of the IPCC's working group said in February that "the scientific evidence is unequivocal: climate change is a threat to human wellbeing and the health of the planet. Any further delay in concerted global action will miss a brief and rapidly closing window to secure a liveable future."
The Swansea Bay Healthy Travel Charter is the fifth charter to launch in Wales, following similar initiatives in Cardiff, the Vale of Glamorgan and Gwent, and with businesses.
More information on the charter is available at healthytravel.wales/swanseabay