Volunteers thanked for year of help at festive celebration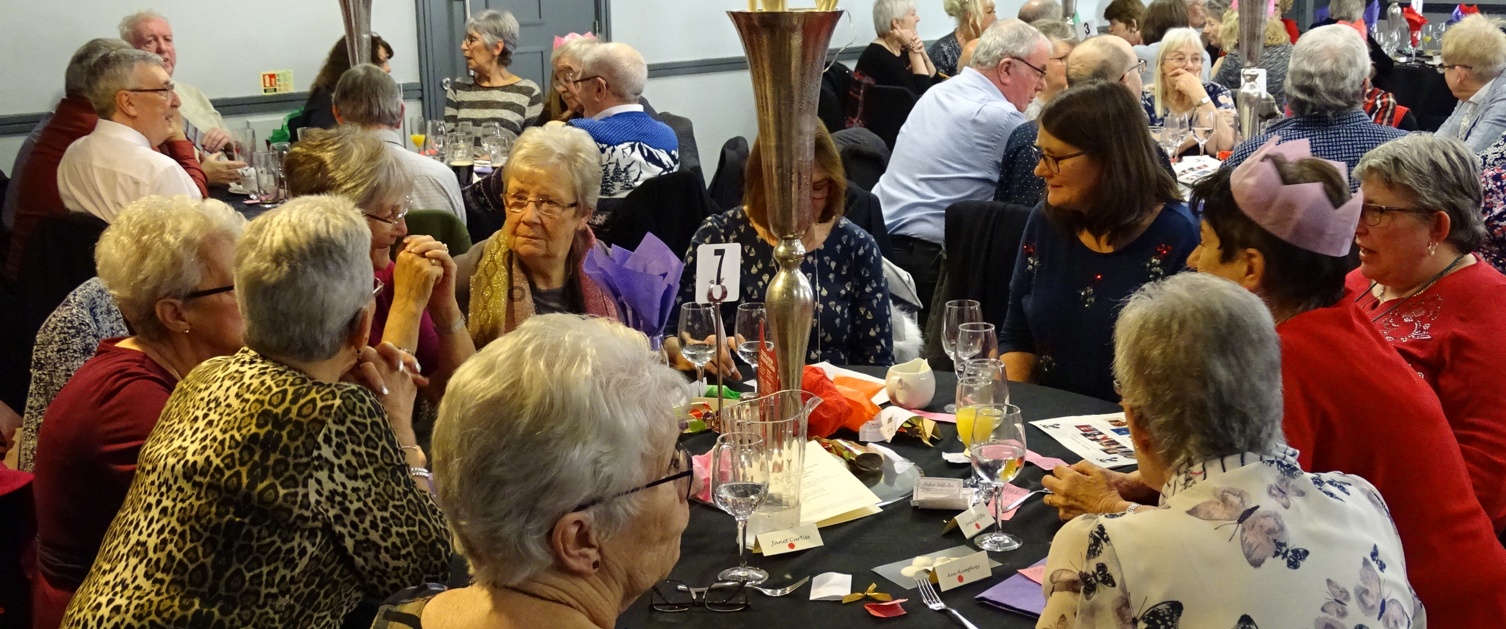 Swansea Bay health board's army of volunteers have been thanked for their help at a special seasonal celebration.
Around 400 people volunteer with the health board, in a range of roles such as serving refreshments at tea bars, directing patients and visitors around hospital sites, gardening and driving.
160 of these volunteers were guests of honour at the event held at The Village Hotel in Swansea, where they were treated to lunch, a Christmas quiz, dancing and live music, as a little thank you for their efforts.
Katie Taylor, volunteer service manager, explained: "Our annual event celebrates the impact that volunteers have on the health board.
"They tirelessly donate their time, skills and energy to enhancing patient and visitor experience.
"It's been a wonderful day, and a great way to say thank you for the amazing support they give to us.
"It is inspiring meeting and hearing from so many of the incredible people who give up their time to help others."
Left: Ann Griffiths was one of the many volunteers to enjoy the afternoon.
Ann, who volunteers at Singleton Hospital, said: "I've been volunteering with the health board for four years and I love every second of it.
"I volunteer for 10 hours a week in total. I do teas and coffees in radiotherapy one day, work behind the desk on another day, and collect survey forms on the wards.
"I also play the piano on the dementia and stroke wards."
Ann Humphrey volunteers on the front information desk at Singleton Hospital and also in the radiotherapy centre.
She said, "I started five years ago when my husband died and I wanted to do something so I decided to volunteer.
"I volunteer seven hours a week now and thoroughly enjoy it.
"The event has been great today, we've met lots of people we haven't met before who volunteer in different areas."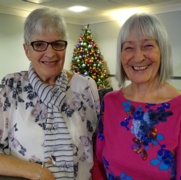 Left: Volunteers Ann Humphrey and Linda Fisher.
Linda Fisher decided to volunteer in the radiotherapy department after speaking with others who were already helping out at the tea bar there.
"They encouraged me to volunteer and I love it, it's very rewarding," she said.
"I had recently retired too so I was looking for something to do and I now do about three hours a week."
Gareth Howells, Director of Nursing and Patient Experience, said: "I have been with Swansea Bay for about 18 months now and have seen the work of our volunteers first hand.
"Every single person plays a really important part in helping us do the best by the people we look after, and we could not do what we do without them.
"Their passion, dedication and commitment is inspiring and the event was our chance to say thank you for all that our volunteers do."
If you would like to find out more about volunteering opportunities contact 01792 703290 or you can email volunteer.centre@wales.nhs.uk.